I've previously tried to digitize my 135 film with digital camera without any great results. Few years ago I purchased Canon FD slide copier + bellow combo and it takes only Canon FD lenses so I tried with 1.8 50mm FD lens and the results were .. horrible. Well, great in stylistic way.
I printed some mounting rings so I could use enlarger lens instead of the smuhy mushy FD lens. I got everything running and ..
I was blown away by the quality.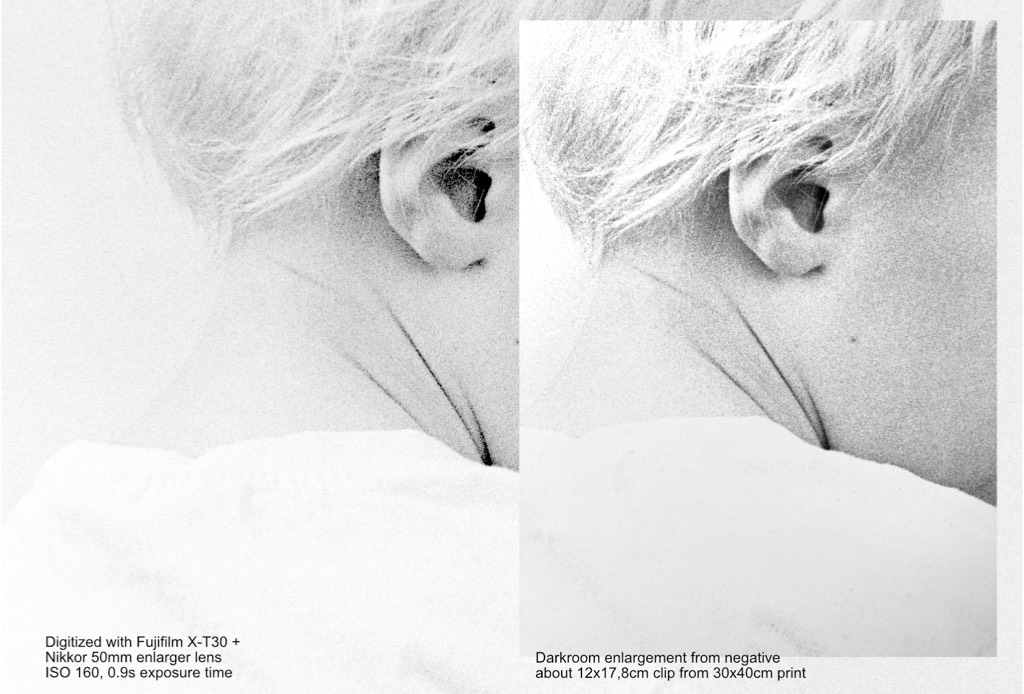 I rushed to pick one of my favorite negative which shows Tri-X grain in beautiful way and digitized that. I was very sure I couldn't pick that grain. But it almost did. So close but remember this is quite a challenge. Grain (or actually; the grain clumps) are very small. The part used as example is a small part of 135 film negative.
The clip analyzed here is about 13x18cm from 30×40 enlargement. Calculate the enlargement amount if you want, it is quite big. The original is 135 negative.
I think digitizing this way is very very good This is just unbeliavable and mind blowing. I never understood digitizing with digital camera could produce such high quality. Also the easyness digitizing a single roll is so much faster than with scanner when the roll is uncut. I believe it takes 2-3 minutes to capture all 36 frames – and the quality is much much better than with flatbed scanner.
So question: is this some kind of hidden secret? Voodoo? Is the flatbed mafia next to my door when I post this?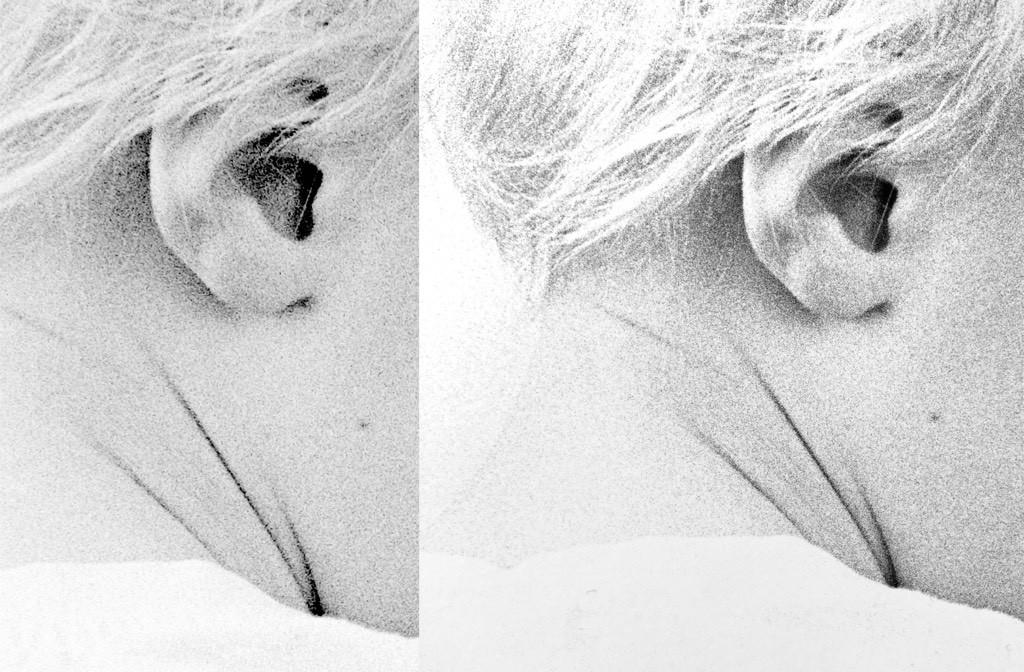 Below is the full frame from 135 film negative (and the previous clip):